Contacter l'auteur de ce blog
Sommaire
CALENDRIER
| | | | | | | |
| --- | --- | --- | --- | --- | --- | --- |
| Lun | Mar | Mer | Jeu | Ven | Sam | Dim |
| 01 | 02 | 03 | 04 | 05 | 06 | 07 |
| 08 | 09 | 10 | 11 | 12 | 13 | 14 |
| 15 | 16 | 17 | 18 | 19 | 20 | 21 |
| 22 | 23 | 24 | 25 | 26 | 27 | 28 |
| 29 | 30 | 31 | | | | |
| | | | | | | |
<<
Octobre
>>
Ajouter tinmy2014 à vos favoris
Adjusting the Bendix D2 governor just takes a 7/16 wrench and a screwdriver. The unloading pressure for the typical air brake system is 120 psi but it can be higher up to 130 psi without a problem. Anywhere in the middle is good in my book. This is an easy adjustment as you can see in the video. The adjustment is touchy and to increase unloading pressure you turn the screw clockwise and counter clockwise to reduce pressure. When the air breake valve compressor reaches it's limit the governor is there to unload it preventing air pressure from building too high. For you seasoned mechanics this is very elementary information but for those who didn't know how to make this adjustment then I hope this info helps.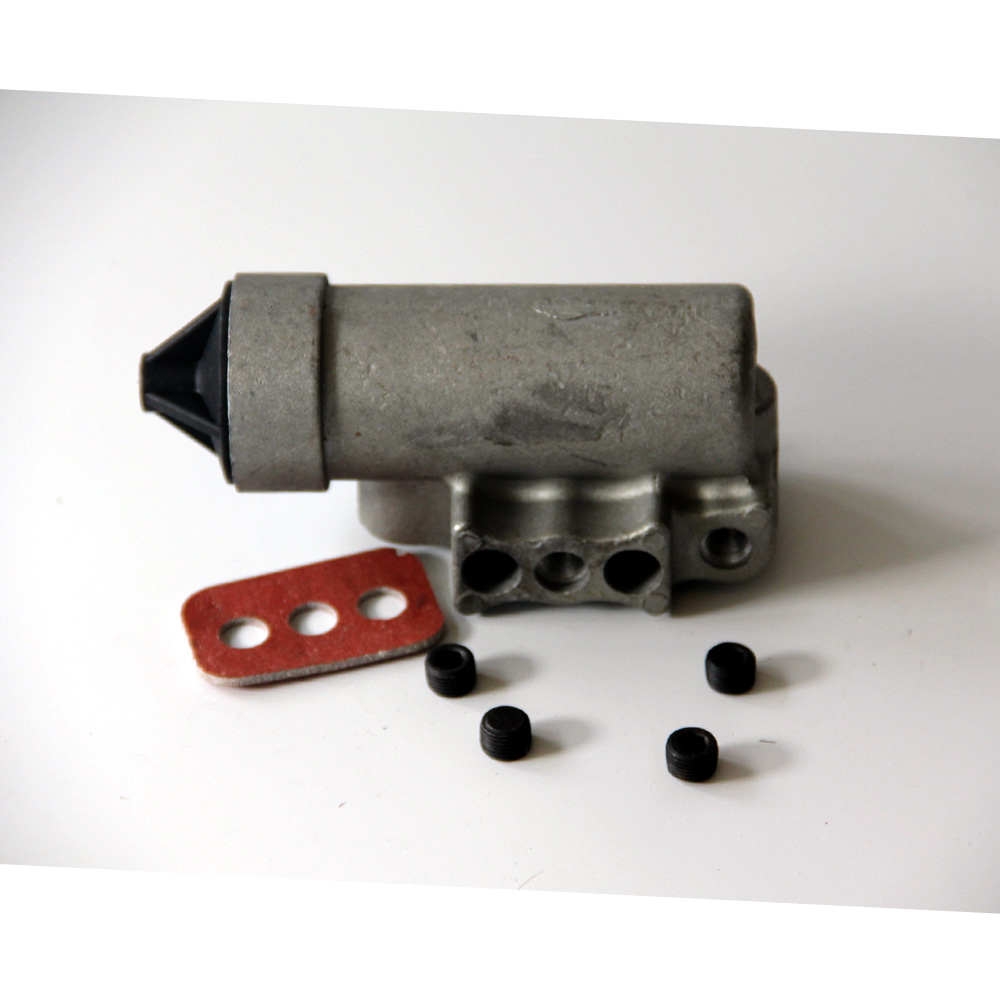 The unloader is located at the air dryer and where the air pressure is directed to when the governor setting is reached. There is an unloader port at the governor that is routed by an air line to the air dryer when 120 psi is reached. What this does is unload all the accumulated oil and moisture that has settled at the bottom of the dryer base. At 120 psi there is an audible sound of exhaust shooting out the bottom of the dryer housing. This indicates to the operator or the tech working on the air system what pressure the governor is set at. The air dryer needs to be serviced on a regular schedule to clean out the contaminants that accumulate over time. We service our air dryers every 2 years which includes a dessicant filter and unloader service kit. Also included is a heater that prevents the bottom of the dryer from freezing in the winter time. The AD9 air dryer can be serviced quickly in-frame using a replacement unloader valve assembly that is secured by three bolts. The filter is removed by removing the bottom section of the dryer.
-Made of Aerospace grade 6061-T6 Aluminum Trailer parts -CNC Machined with 60 degree taper bulge seat lug nuts -Machine pressed high tensile, heat treated studs -Grade A lug nuts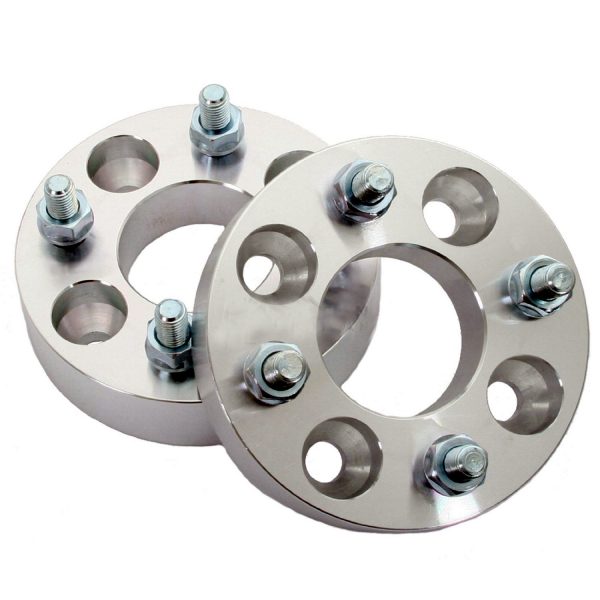 Specifications: Thickness: 1″ INCH OR 25MM Bolt Pattern: 4X100-4X100 wheel spaces Thread Size: 12X1.5 These adapters can be used on the following cars, among others:
Acura: Integra (86-01)

AMC/Eagle: Alliance/Encore (88-92)

BMW: 318, 325 (84-91), 320, 323 (79-83)

Chevrolet: Aveo (04-08), Chevette (75-86), Cobalt (05-08), Nova/Spectrum (86-89), Prizm (90-03)

Dodge: Aries (81-86), Charger (82-86), Colt (93-94), Daytona (82-84), Neon (4 lug) (94-06), Caravan (84-85), Rampage (78-85)

Ford: Aspire (94-on), Escort LX (91-01), ZX2 (97-03)

Geo: Prizm (90-on), Storm (90-93)

Honda: Accord (82-89), Civic (80-07), Civic Hybrid (03-05), Civic Si Hatchback (02-on), CRX, Prelude (80-91), Del Sol (92-97), Fit (07-08), Insight (00-06), Prelude Si (86-96)

Hyundai: Accent (00-08)

Isuzu: I-Mark (83-89), Impulse (83-92), Stylus (91-on)

Kia: Rio Base, LX, Rio-5 (01-08), Sephia, Spectra (94-04)

Mazda: Miata, MX5 (90-05), MX-3 (92-96), Protege (90-01), 323-9 (90-94)

Mini: Cooper (02-08)

Mitsubishi: Lancer (02-07), Mirage (93-02)

Nissan: Sentra (83-86), 200 SX (95-97)

Plymouth: Colt (86-93), Horizon, Omni (79-90), Neon (4 lug) (96-00)

Saturn: Ion (03-07), SC Series (91-02)

Scion: XA (04-07), XB (04-07)

Suzuki: Aerio (02-07), Esteem (95-03)

Toyota: Celica (86-91), Corolla (88-02), Echo (00-05), MR2 (85-89), MR2 Spyder (00-05), Paseo (92-96), Tercel (83-97), Yaris (07-08)

Volkswagon: Corrado (89-92), Cabrio (97-03), Jetta 4-Cyl (85-98), Passat 4-Cyl (90-97), Scirocco (81-88)
Our premium quality adapters ensures durability and strength. Price is for a pair (2 pieces).All of our Wheel Spacers and Adapters are made from the highest quality Aerospace grade 6061 – T6 aluminum. Whether  you're looking to eliminate rubbing, increase turning radius, add spacing for brake clearance, change bolt pattern to fit any wheels, or just want that flush and aggressive stance, our wheel spacers are what you are looking for! Installation is as simple as changing a tire! Our kits come with all accessories needed for full installation. Each of our High Quality kits come with Spacers/Adapters, machine pressed high tensile heat treated studs, and grade A lug nuts. Unlike some of our competitors, we only use machined 60 degree taper bulge seat lug nuts for complete lug centric centering for your security And if you don't see what you need then give us a call and we can custom make some for you as well.
Not every Ford truck is built the same, you know that, but did you know that even on the same model Ford Truck you can have many different load capacities for your leaf springs? Not everyone uses his or her truck the same way. So it's important to know what the capacity of your truck's leaf springs are before you start to load your truck bed. By taking this precaution, you can avoid overloading your leaf springs and causing major damage to your truck. For Leaf Spring Fit Truck Category Matters At New Truck Spring, we realize that the fit of the leaf spring depends on the truck, so we carry leaf springs for many of the different varieties of Ford trucks. We can supply leaf springs for the F100, F150, F250, F350, F450, F550, Ranger, Bronco, Bronco II, Excursion, Explorer, Mountaineer, and Navajo. However, even within some of these varieties, the model year of the truck can make a big difference. For instance, the F350 has had four different leaf springs sizes over the years. The springs were the same between 1973 – 1979, 1980 – 1997, 1999 – 2007 and 2008 – 2014. As experts in the field of suspension products we can ask the right questions to help make sure you choose the right product for your vehicle. How Different Can the Capacity Be for Each Truck Type? Take for instance the Ford F350 for model years 2008 – 2014. We carry four different model leaf springs that will fit the rear suspension on this truck. All measure 33 ¼" X 33 ¼" with a width of 3", but the spring capacities are 2,700 lbs., 3,600 lbs., 4,400 lbs. and 5,000 lbs. The two lower capacity springs have 5 leaves and the two larger capacity springs have 6 leaves, to help take the extra New Truck Spring is the Place to Turn for all Your Suspension Needs Newtruckspring.com belongs to Xiamen Wabco Autoparts Co., Ltd which is a leading supplier in auto parts. Our headquarters is located in Xiamen. We own several factories and joint-ventured manufacturers in China which are successfully certified with TS16949 and ISO9001/2009 quality control system. With more than 10 years' development, we can supply a full range of spare parts for full trailers, semi-trailers, heavy & light duty trucks agricultural machines and engineering machines. Our main Products are Leaf Spring, Coil Spring, Wheel Rim,Landing Gear,Trailer Jack,Jockey Wheel, Axle, Mechanical Suspension, Air Suspension, Agricultural Suspension, Bogie Suspension,Turntable, Fifth Wheel, King Pin, Brake Chamber, Container Lock, Coupling, Towing Eye, Drum, Hub, Mudguard, Lamp, Excavator Bucket, Bucket Teeth, Track Link, and other Chassis Parts. With our advanced technology and professional team, we can supply high quality products with competitive price and best service.Being an OEM and after market service supplier, our sales network covers North America, South America, Europe, Middle East,Africa, Southeast Asia and Oceania. Our products enjoy a high reputation in the market. Warmly welcome all over the world friends to visit our Xiamen showroom and our factories to set up a long-term cooperation relationship.
As technology evolved, so did the automotive industry and with it, the engineering parts that would make it a precision-running vehicle. For this role, the suspension system played an important part. History of the Ford F Series The Ford F150 Leaf spring has different types of builds categorized in generations from lightweight to medium sized pick-up trucks. Throughout this time, Ford kept what worked and scratched what didn't. The very first official F150 model in the first generation was built in 1948. However, NewtruckSpring stocks leaf springs manufacturers for the Ford F150 model dating back to 1942!In 1953, the newer version increased dimensions and as a result, updated the chassis. It wasn't until 1959 that that Ford began in-house production of the third generation, the four-wheel-drive pick-up trucks that were built in 1957-60. So, it could be reasoned that any automotive parts, especially the suspension system for the first two generations of Ford F150 trucks might be a little difficult to find, even for Ford manufacturers. To expect Ford to keep suspension parts for a model that was made almost 68 years ago would require an additional amount of warehouse space that may not be worth the expense since classic Fords are more of a collector's item now. Even from the third generation to the sixth, these models are old enough for their parts to be almost obsolete. Where to Get Classic Suspension Replacement Parts Truck Spring, a leaf spring and suspension parts manufacturer since 1965, knows exactly what type of leaf spring you might need for your F150 model, no matter what year it is. For example, the 1942-1952 Ford ½ Tone Front Leaf Spring has 8 leaves with a spring capacity of 850 lbs., and is solder in pairs. What's more is that you can order these springsonline. While the earlier leaf springs models have a limited weight capacity, the springs dating up to 1972 can hold up to 1,250 lbs. However, this set of leaf springs has only 6 leaves. These springs are also sold in pairs. You can view our full list of  leaf springs for the Ford truck online here.
Replacement Ford F-250 Leaf Springs The Ford F-250 is a mainstay among construction crews, agricultural operations and anyone who desires additional durability and hauling performance. In these applications, rough conditions and a long day's work can all do a number on a vehicle's suspension. When it's time to replace your leaf springs, New truck Spring can help. We carry an extensive inventory of replacement parts from all eras of the F-250's storied history. Working with a carefully chosen network of suppliers, we offer affordable Ford F-250 replacement leaf springs that meet the requirements of today's demanding drivers. Check out our inventory of products by following the links on this page. When to Replace Your Leaf Springs Your F-250's leaf springs bear much of the stress when hauling heavy loads or moving through rough terrain. As a result, the lifespan of your leaf springs will vary depending on how and where you drive your truck. Worn springs will create a noticeable sagging in the rear of your pickup truck — routine visual inspections should be part of your regular preventative maintenance schedule. Fortunately, a leaf spring replacement is a simple job that can be done in any reasonably well-equipped home garage. It is strongly recommended that, when replacing the leaf springs on an F-250, you change out the bolts and hardware as well. To make sure home mechanics have everything they need, we sell complete replacement kits containing all required hardware. Popular Replacement F250 Leaf Springs
|<< <<< 42 43 44 45 46 | 47 | 48 49 50 51 52 53 >>> >>|